From the deck of the Kick'n Bass pontoon
Been a long time since I have put out a report!! No I'm not dead! Yes I am still guiding! Yes we are catching fish! Right now we have spent our time searching for Crappies and staying dry. Both have been elusive up here on the north end of Kentucky lake. We have been catching some big black and white Crappies. But even better news is we have been catching a lot of short fish. That bodes well for the future. Conditions have been less than stellar to say the least, but the current future weather forecast looks like MUCH better weather. Water has been about 60 degrees but expect that to drop with the cold front.
Can't wait to pull crankbaits again but with all the debris in the lake, and the water temp a bit low, crankin' for Crappies will have to wait a bit.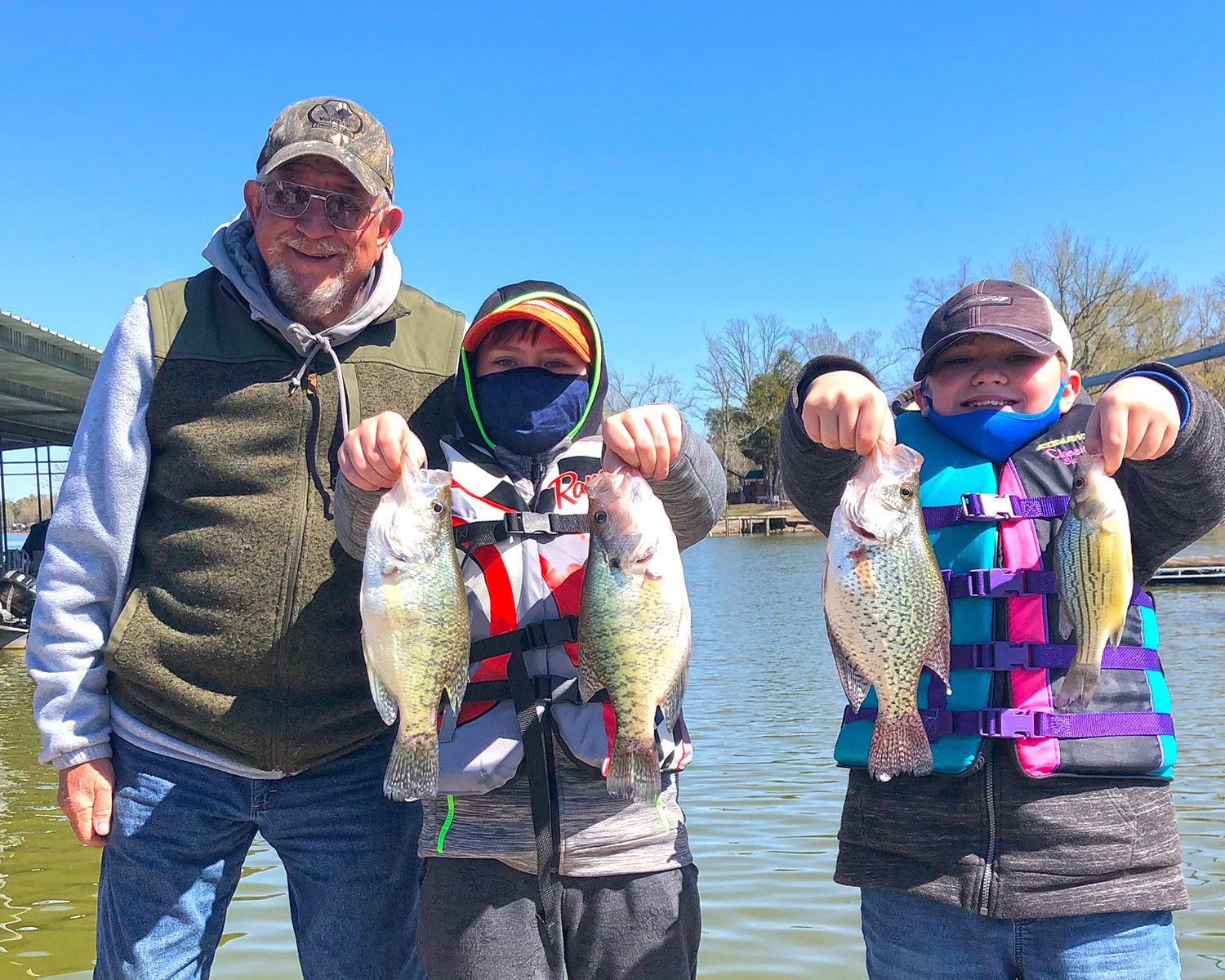 Lake conditions
The TVA has the water level staying at about 357.8 elevation for the time being. They are pulling a lot of water at this time through the dam. Approximately 250,000 cubic feet per second! And the lake level is still rising. The lake is full of leaves, sticks and whole trees, so be careful. Always follow your channel map on your depth finder. Always proceed with caution. You can follow the water levels at the link below or on the TVA app.
tva.gov/Environment/Lake-Levels/Kentucky
Weather forecast
weather.com/weather/tenday/l/42025:4:US
Crappies
We have been spider rigging for crappies off the pontoon this last few weeks. Crappie Hut Jigs have been working great. Biggest fish have been on an orange hair jig and a red, white and blue jig we have dubbed the Patriot jig. We have been tipping our jigs with medium sized fathead minnows and some fish have come from deep in the brush and some up in the water column about 4 feet down. As the days warm and this water color sucks up heat from the sun, the crappies start to suspend closer to the surface. We start with different colors and different depths each day and fine tune as we go along. Best bite has been in 9 to 13 feet of water but as the TVA changes the water levels everyone needs to experiment on depths. All fish have been females.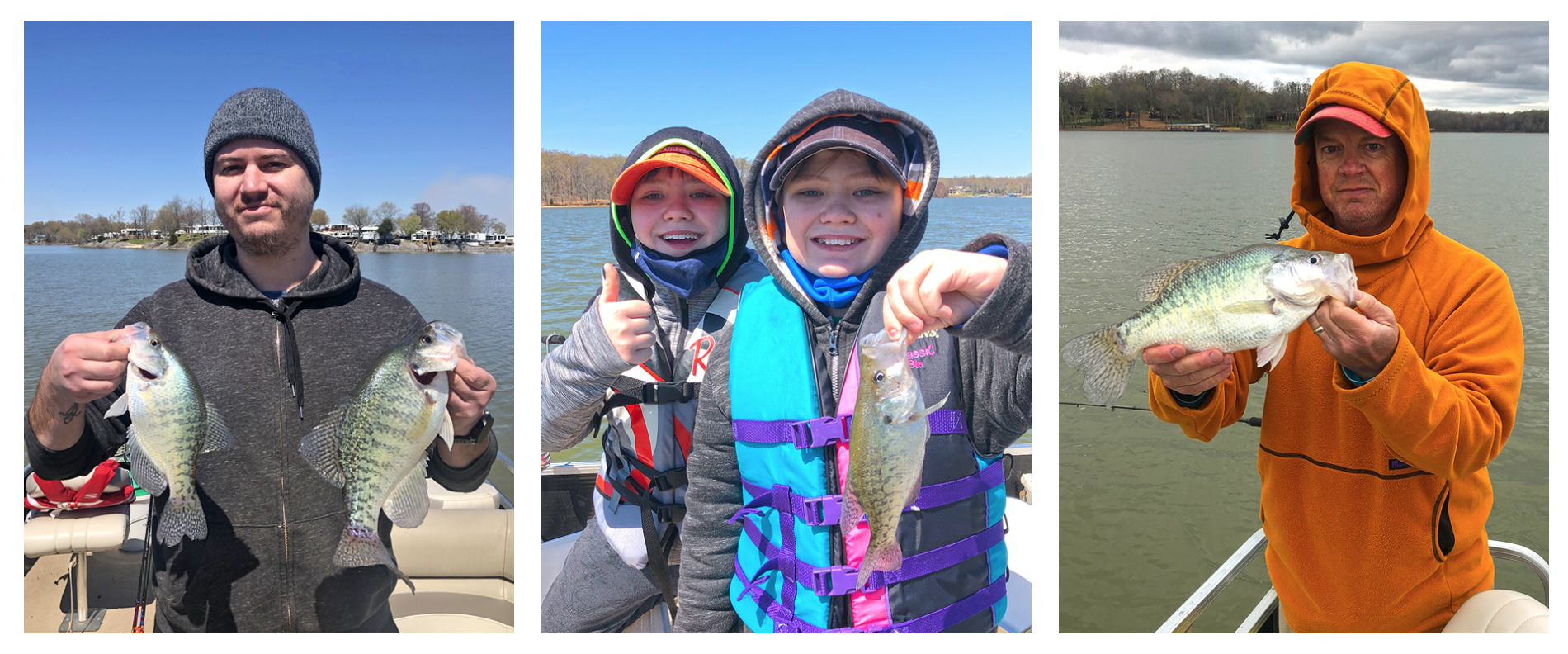 Whitebass and Yellowbass
We have been catching some smallish whitebass and big yellowbass while crappie fishing. Most have been females with a couple of males in the mix. The yellows have been keeper sized and the whites not quite large enough yet to keep.
Catfish
We have caught some fiddler sized channel cats in the 2 pound range. Seems everything in the lake loves a minnow! Largemouth and smallmouth Haven't fished for either but have caught a few short largemouths.
Bluegill and Red Ear
Haven't caught either species yet but they will soon move in to spawn.
ATTABOY: Thanks for taking us out. The 12 hour drive to Kentucky Lake was worth it. Micah is still bragging about catching the biggest fish. —James V., SD

Book now with Captain Rich!
Gift certificates available
phone 270-205-7603
email kylakefish@gmail.com