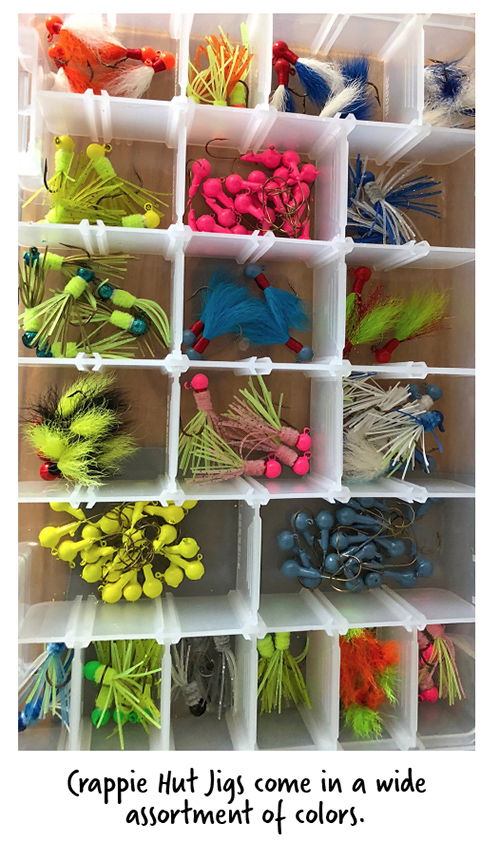 Catfish and Largemouth


Haven't caught any yet.



Bluegills and Redears


Several smaller gills have been caught but not much of size to them.



Crappie Hut Jigs


I have started spider rigging with jigs from a new company, Crappie Hut Jigs, www.crappiehutjigs.com is their website. They are a local couple that hand tie their own jigs! I'm telling you these look great…and they catch fish! My favorite and best crappie catching jig has been the Patriot. A red, white and blue Wooly Bugger. Tip with a crappie nibble or minnow and hold on. They sell a vast array of colors and types and they also hand pour all of their own jig hooks. An assortment of colors and sizes with light wire hooks for all the plastic style baits. They also clear the paint out of the jigs eye. I won't buy a jig with paint in the eye. Give Crappie Hut Jigs a try…you won't regret it!